Breast Lift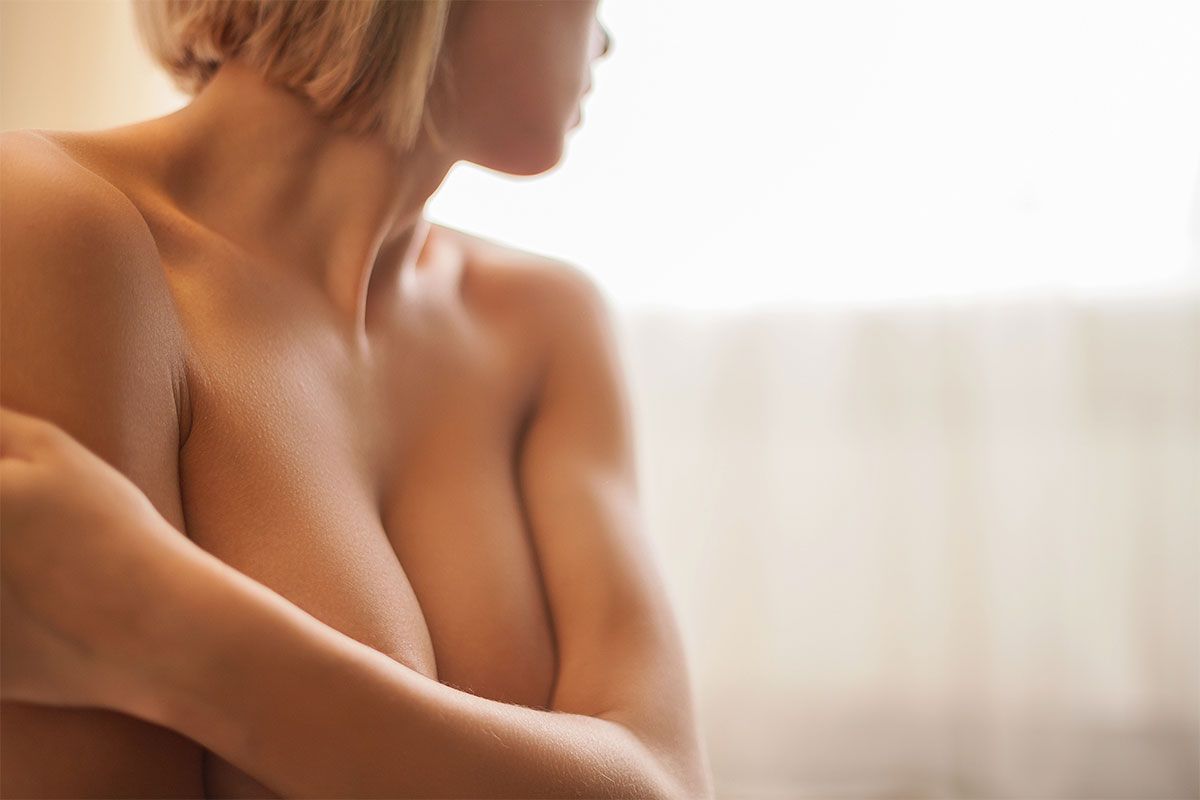 The passage of time is an unavoidable reality for every woman. For some women, this can result in sagging, "deflated" breasts. Aging, weight gain and loss, pregnancy, and breastfeeding all can make the breasts lose their elasticity, firmness, and shape.
Contrary to popular belief, cosmetic surgery involving the breasts isn't all about size. Some women are perfectly happy with how much they have been blessed with but feel that their breasts lack some of the perkiness that they once had. This is often the case if the patient has been through pregnancy and/or breastfeeding, or if they have lost a considerable amount of weight. Fluctuations in breast tissue are common during these events, and this can result in them becoming looser and hanging lower than they once were.
Unfortunately, when you are unhappy with an aspect of your appearance, it can cause a range of psychological effects from loss of confidence and self-esteem to anxiety and even depression. You may feel that people are staring at your chest, and it is not uncommon to try and draw attention away from the area through your choice of clothing. For many women, their breasts are integral to their femininity, and being embarrassed by them can affect your relationship with your partner.
Breast lift surgery can completely alter their position on your chest, making them sit higher and feel fuller and perkier. Patients who choose breast lift surgery report that it helps them to feel more youthful.
Signs that you may be a good candidate for breast lift surgery
While breast lift surgery is suitable for a wide variety of candidates, there are some specific features that most successful candidates have in common. These include:
● Breasts that are significantly asymmetrical
● Nipples that point downwards rather than outwards
● Areolas or nipples that sit partially or fully underneath the crease of the breast
You may also be a good candidate for the procedure if you drastically dislike the position of your breasts even when you are wearing a supportive bra.
What does a breast lift procedure involve?
There are several different types of breast lift techniques and the extent of the lift you require will help Dr. LoTempio to determine which is the right procedure for you.
The 'Donut Lift'
This type of lift is most commonly used to correct mild sagging and is often implemented at the same time as an augmentation (enlargement). The only incision required in a donut lift goes around the areola, meaning that scarring is minimal and well-disguised in this darker area of skin.
The 'Lollipop Lift'
By far the most common variety of breast lifts, the Lollipop or vertical lift is used to combat moderate sagging. It also allows Dr. LoTempio an opportunity to reshape the breast too, adding volume and fullness that creates the illusion of youthfulness. In a lollipop lift, the incision around the areola is accompanied by one from the areola down to the inframammary fold.
The 'Anchor Lift'
Used primarily on patients who have exceptionally large, pendulous breasts, the anchor lift allows for extensive reshaping and lifting. Three incisions are required, with one along the length of the inframammary fold accompanying the two incisions used in the lollipop lift.
Recovering from breast lift surgery
Much like augmentation, breast lift surgery may take 2-4 weeks before you start to feel like you are returning to normal. Swelling and discomfort are to be expected in the days after your procedure, and Dr. LoTempio will provide adequate pain relief to help you feel as relaxed as possible.
Dr. LoTempio recommends that patients who have breast lift surgery take at least ten days off of work and avoid strenuous activity until you are given express permission by your surgeon. You should expect to wear a post-surgery bra for at least six weeks after your surgery as this will help to control post-operative swelling and ensure that your new-look breasts heal properly.
Please follow your specific postoperative recovery guidelines to the letter. These will help to reduce the likelihood of you developing an infection or other complications and enable you to get the best possible aesthetic results from your surgery.
Book in for a breast lift with Dr. LoTempio
Our board-certified aesthetic surgeon, Dr. Maria LoTempio, is delighted to deliver aesthetic surgery procedures, including breast lift surgery, to patients in and around the New York area. To schedule your discreet consultation, or simply to find out further information about how this common plastic surgery procedure can transform your shape and your confidence, please do not hesitate to contact our friendly and reassuring team. ​​​​​​​